I just installed a new 160GB 7200rpm 8MB cache WD harddisk, which I bought yesterday for just 105 euro. This new harddisk brings my total storage space to about 425GB (for the 5 'old' disks keeping 265 GB I paid significantly more than 150 euro…).
I was just thinking about harddisk space vs. memory space. When I take a look at my history, this ratio has changed quite a lot: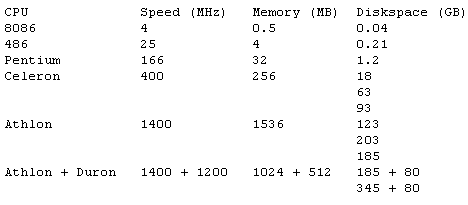 I now have 10.000 times more harddisk space than 11 years ago, but I 'only' have 3000 times more memory.